HIGH QUALITY
CONVEYOR ROLLERS
BUILT BY EXPERTS
National, reliable supplier of top quality conveyor rollers for all the manufacturing needs of your business
READ MORE
OUR CONVEYOR ROLLER PRODUCT RANGE
Welcome to Conveyor Accessories Supplies, an established manufacturer of quality conveyor rollers and adjustable feet for the conveying and comparable engineering sectors with over 50 years' experience in the industry.
Conveyor Accessories Supplies maintains consistently high quality standards, a total commitment to friendly and first class customer service, competitive pricing with no minimum order quantity or value and the flexibility to produce from as little as one off bespoke products as required with probably the fastest bespoke conveyor roller service in the UK. In order to not compete with our customer base, we only manufacture the rollers, not the conveyors.
Irrespective of size or value, every order or enquiry is treated with the same respect and attention to detail; with a level of service that is the trademark of our organisation.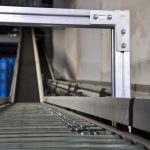 Understanding when and how to maintain your company's conveyor rollers ensures the system will retain its quality and keep functioning
Read More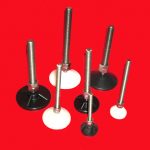 Adjustable feet are used to raise objects, often furniture or machinery, which can be beneficial for a variety of reasons.
Read More